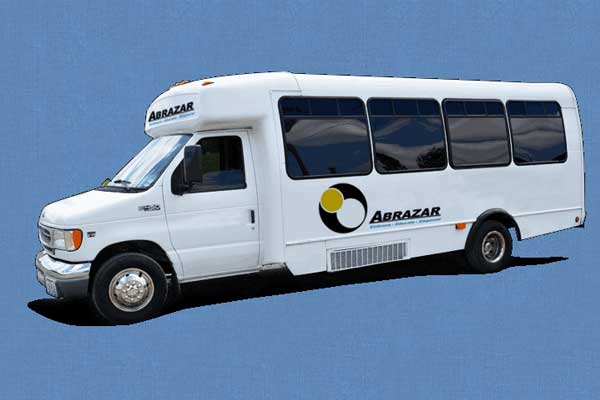 The Senior Mobility Program transports seniors to and from our community centers. Local field trips for groceries and shopping are scheduled throughout the month.
Participant Criteria:
Must be 60 years of age or older and reside in our service area.
Senior Mobility Program:
The Senior Mobility Program (SMP) offers transportation alternatives for seniors in addition to local fixed-route buses or ADA paratransit (ACCESS) services. Participating cities may receive both funding and vehicles to design a program that best fits the needs of seniors in their communities. Funding for the city participants in the SMP comes from Measure M2, Orange County's ½-cent sales tax measure. Under the M2 funding umbrella, Project U provides funding for senior/disabled programs including the SMP. One percent of net revenue is allocated to the SMP, and participating cities receive their allocation based on their share of the county's population of seniors over 60 years of age. Funding for the non-profit participants in the SMP comes from Article 4.5, Claims For Community Transportation Services, of the Transit Development Act (TDA). TDA is funded through ¼-cent of California's general sales tax and can only be used for public transit purposes.
Program Information:
Call (714) 702-1586 for additional program information and to receive enrollment forms. *Participants must register and be approved prior to utilizing the service.
NO FEE—DONATION ONLY. Care attendants may also ride free of charge.
Transportation Hours: Monday thru Friday from 8:00am – 4:30pm
Transportation is not available on major holidays.
Other OC Senior Mobility Programs
CUSTOMER SERVICE - SMP TRANSPORTATION
SMP FLYERS (ENGLISH, SPANISH, VIETNAMESE)
ENROLLMENT PACKAGE: APPLICATION & WAIVER
ABRAZAR Partners