Homework Club: ASES Prop 49 + P.R.I.D.E.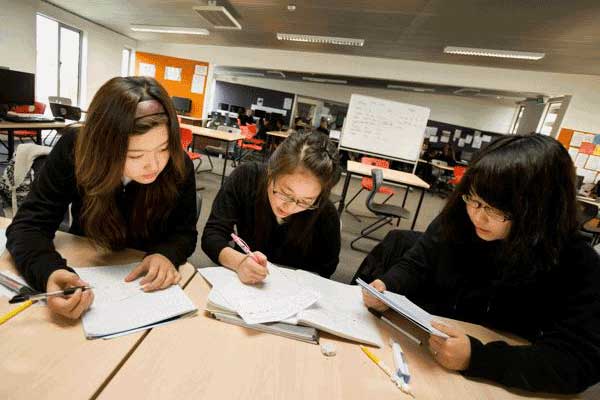 ASES P.R.I.D.E. Program
After School Education and Safety is a grant that funds after school programs through the California Department of Education. ASES is a result from the 2002 voter approved initiative, Proposition 49.
P.R.I.D.E.
Responsibility Innovation Determination Excellence
Mission Statement:
Together with the Westminster School District and the Boys & Girls Club of Westminster, we run 11 ASES P.R.I.D.E. Programs funded by the California Department of Education ASES grant.
Abrazar, Inc. over-sees ASES P.R.I.D.E. Programs in Westminster and Midway City: DeMille Elementary School, Finley Elementary School, Hayden Elementary School, Schmitt Elementary School and Johnson Middle School.
We serve over 500 children and youth grades Kindergarten through 8th grade. We operate Monday through Friday from school dismissal to 6:30p throughout the school year.
Our two key elements are:
Educational/Literacy Element – Our educational component includes homework assistance. We also provide support in Literary Arts, STEM curriculum and school day subject matter.
Enrichment Element – Our enrichment component includes disguised learning Clubs, sports, fitness/health, technology and prevention activities.
Our quality Program staff support the whole child in a safe, positive and productive environment. Not only do we provide academic assistance, we also focus on their growth in fundamental life skills, character, leadership and their development for college and career skills set.
We aim to align our Program's expanded learning opportunities with subject based content that meet common core standards and school day instruction.
School administration at each site select individual students that meet the specific criteria fit for the Program in order to be enrolled.
Parent Notice: Any parent of an ASES PRIDE member has the right to review a summary of the program's evaluation data.
Please call Veronica Escobar, ASES P.R.I.D.E. Program Director, at (714) 702-2005 for more information on the Abrazar, Inc. ASES P.R.I.D.E. Program.


Volunteer Opportunities
Do you enjoy helping others? Do you enjoy working with children and youth?
We are in search of patient and energetic volunteers that can work with children and youth in Math, Reading and Writing in our STEAM Summer Program.
Ideal volunteers must be able to work at least 4 hours a week. The hours of operation are 2:00p to 6:00p Monday through Friday. Our Volunteer Coordinator can assigning an ASES P.R.I.D.E. Program site that matches your interests and set a flexible schedule that meets your availability.
Please contact Lupita Tello – Gonzalez at (714) 278 – 4673 for more information on volunteer opportunities.
Interested in drugs online? There are numerous of secure online drugstores that will process prescriptions. Some families know about Zovirax that is used to fight infections caused by determined types of viruses. Usually, in men with frequent outbreaks, The remedy is used to help reduce the number of unpleasant symptoms. The cream contains an antiviral element that works to stop the virus replicating. Sometimes pharmacies offer to their consumers Cialis. A lot of health care providers view about whats viagra do. Today many users quest online for the exact phrase ' on scan engines. Matters, like , are linked variant types of soundness problems. A accepted sexual complaint among men is the erectile dysfunction. Keep reading for a list of medicaments that can cause soundness problems and what you can do to prevent probable side effects. Do you want to order medicines, like Cialis, online? Fairly, you and your druggist can determine if Cialis or another curing is assign for you.