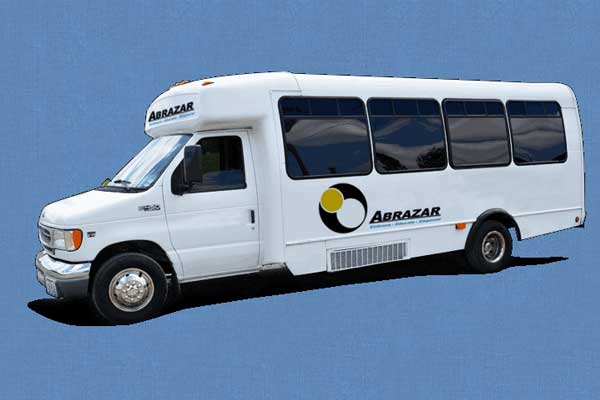 The Senior Non-Emergency Medical Transportation Program (SNEMT) is funded through the Office on Aging (OoA) by the County of Orange. The program was developed to provide Seniors with access to non-emergency medical appointments including but not limited to dialysis, therapy, dentistry, prescription pick-ups, lab tests, x-rays, etc.
Participant Criteria:
Must be 60 years of age or older and reside in our service area.
Service Criteria:
Complete a simple application and waiver form and return it via mail or fax to obtain your Indentification Number.
Rides must be scheduled a minimum of 5 days in advance. Calling 5 days in advance does not guarantee an appointment.Same day appointments depend on availability.
CUSTOMER SERVICE – SNEMT TRANSPORTATION:
Flyer: SNEMT CENTRAL WEST FLYER
Application: SNEMT CENTRAL WEST APPLICATION & WAIVER
SNEMT CENTRAL WEST OC
For the following cities please call (714) 891-9500 *Participants must register and be approved prior to utilizing the service.
Costa Mesa
Huntington Beach
Midway City
Sunset Beach
Cowan Heights
Lemon Heights
Rossmoor
Surfside
Cypress
Los Alamitos
Santa Ana
Tustin
Fountain Valley
Seal Beach
Tustin Heights
Garden Grove
Stanton
Westminster

Rides are limited to 15 miles within Orange County and within 10 miles outside of Orange County.
Rides are available to the following locations which may exceed the 15 mile limit:
Long Beach VA, Kaiser Lakeview and Irvine/Sand Canyon, UCI Medical Center in Orange, St. Joseph's Hospital in Orange, Newport Beach Dialysis Center and Whitaker Wellness Institute in Newport Beach.
Clients are limited to 16 one-way trips per month.
Exceptions to the 16 ride limit are made on a case by case basis. Please inquire about exeptions for chemotherapy, dialysis, radiation, physical therapy and other special circumstances.
$2.00 DOLLAR FEE—DONATION PER TRIP. Care attendants may also ride free of charge.


Transportation Hours: Monday thru Friday from 7:00 a.m. – 4:00 p.m.
Transportation is not available on major holidays
* All trips exceeding 15 miles in length are subject to program funding and availability