SparkPoint OC: The Path to Financial Stability For Many in Need
Imagine being in debt, having no job and then being the victim of identity theft. A bad dream for most of us; a nightmare for those, who on top of all of this, struggle with transportation, housing and other issues related to financial stability.
Getting back on track isn't easy. But today, through the services of Westminster-based SparkPoint OC at ABRAZAR, a financial empowerment program powered by Orange County United Way, there is help for those who need it most.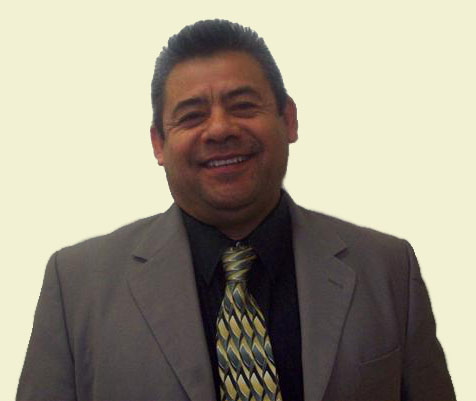 "I was looking for help," said Antonio Monge (pictured), a client of SparkPoint OC. "I needed help with my credit situation and I wanted to file for bankruptcy. I had legal problems with child support and different kinds of situations. That's why I went to them."
Monge is married and cares for an elderly parent who lives with him and his wife in a one bedroom apartment. An electrician who was recently laid off, his wife is unable to work because of a medical condition. Monge found SparkPoint OC while taking advantage of the free tax filing services, another United Way program offered through ABRAZAR Inc.
"I started asking questions and they said, 'Maybe we can help you more,'" Monge explained. And they did, by referring him to the new SparkPoint OC facility that opened its doors adjacent to Abrazar in February. To date, some 30 clients have already been helped, and the program has a target of impacting 100 individuals by the end of 2012.
The site has now become a one-stop center. SparkPoint OC Program Director Leslie Aguilar says it's all about keeping services centralized.
"We created this one-stop financial stability center instead of sending clients to six different agencies," said Aguilar. "Why not have everything here." One of the barriers for clients receiving assistance, she noted, is transportation. The two facilities, located next to each other, eliminate that concern.
"The whole purpose of SparkPoint OC," Aguilar explained, "is we're looking for clients who need bundled services; clients who need help with housing, are in debt, need job placement. We do a lot of case managing."
Aguilar and her staff help start the often-confusing process to help individuals recover financially.
"We have a client," she said, "who comes in and is $20,000 in debt, or has their credit card stolen; we'll send all the letters that start the process."
It is, however, a 50-50 partnership Aguilar says. "We're on top of it, but there is only so much we can do." This is something Monge now understands.
"I didn't know how to manage or organize my money and they're helping me. They give me a hand on each situation—a goal to fix my credit … and they tell me what I have to do step by step, working together. But I have to do my part, too," said Monge. "It has been the helping hand which has lifted me and made me believe in myself."